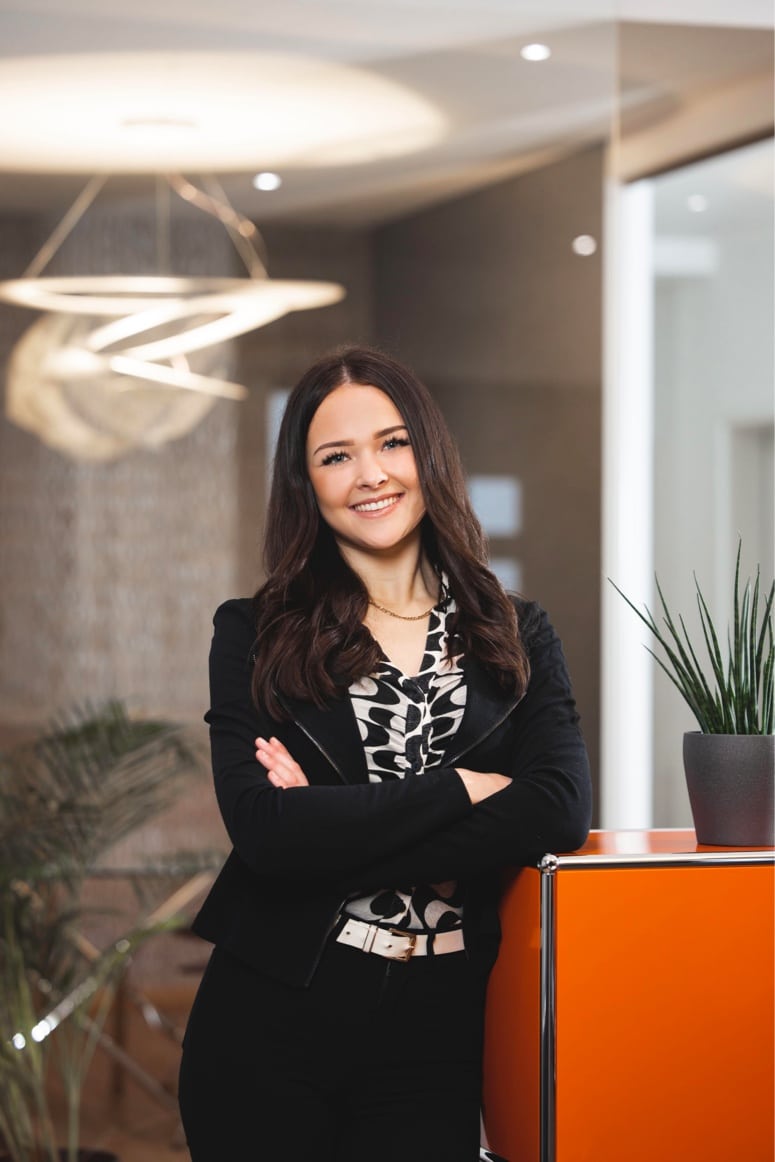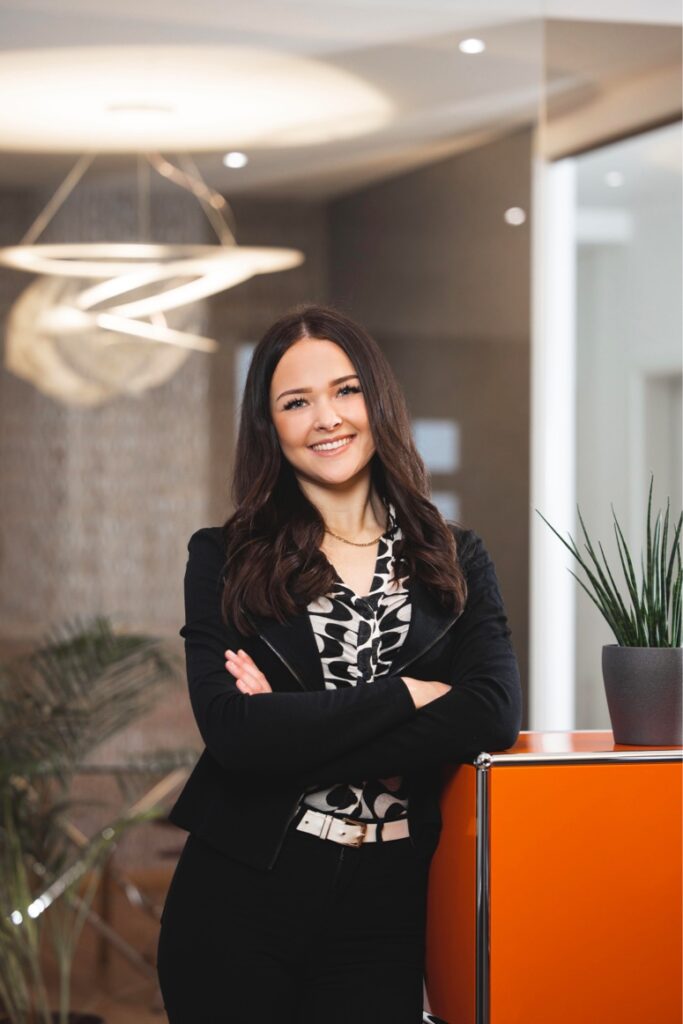 RECEPTIONIST / TRAVELAGENT
Between 2018 and 2021 I completed my training as a wholesale and foreign trade clerk. 
After reflecting on my apprenticeship experience, I decided to pivot careers and focus on property development. After a successful series of interviews in December 2021, I joined Maussner as their receptionist.
Maintaining clear client communications balanced with the demands of a fast-paced, vibrant office environment, is helping me to develop my workload prioritization skills, improve my self-confidence and enhance my quality of work. 
Training as a wholesale and foreign trade clerk
I am committed to lifelong learning and am enthusiastic about developing new skills and acquiring new knowledge. I consider this foundational to expanding my professional experience and maximizing my potential.  
Outside of work I spend much free time pursuing my passion and developing my dancing skills.
I am self-taught, and will happily spend hours rehearsing and choreographing my steps and moves. Once perfected I join friends, turn up the music, and dance for hours.
Of course, I need to relax and during those times I will find a good book and read.